Full Membership Survey 2017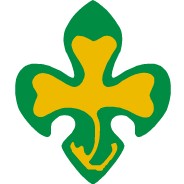 Welcome to the first ever full membership survey.
As part of my manifesto I set out to have a full membership survey to reach out to every member and find out exactly what they want from SSAGO and where they think we should be going. This survey is the first step towards giving every member a voice!
Throughout the survey you will opportunity to comment on every aspect of national SSAGO including:
National SSAGO as a whole
National Events
Communications
The National Exec
The SSAGO Full Committee (Reps)
Behaviour Policy
Scout/Guide Relations
And Everything Else!
The survey is completely anonymous and feedback you give will be used to help improve and shape the future of SSAGO as we voyage beyond our 50th anniversary.
Every question is optional and you can save and return to the survey at any point.
Deadline: 01/06/2017 23:59
Begin